Total number of Bitcoin ATMs around the world stands at around 34,000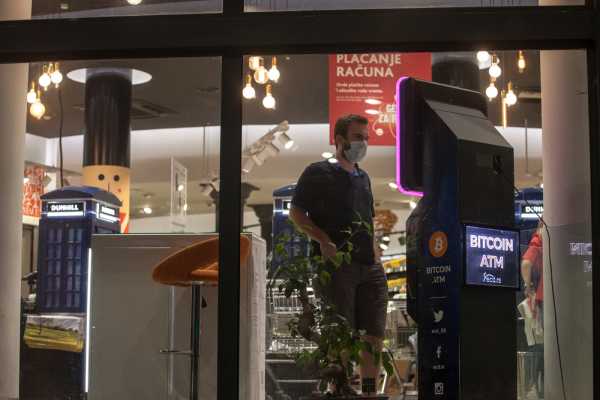 The price of Bitcoin has risen by over 65% in the past 12 months. With the increasing adoption of Bitcoin and other cryptocurrencies, the infrastructure of the cryptocurrency market is improving as well.
The global rise of Bitcoin ATMs by more than 100% from 2020
Recent data obtained from CoinATMRadar, a platform dedicated to tracking the number of cryptocurrency ATMs around the world, revealed that the number of bitcoin ATMs around the world has grown by more than 100% in the past 12 months.
A Bitcoin ATM is an internet-connected kiosk that allows customers to purchase bitcoin using fiat currencies. Users can also sell their bitcoins for fiat currencies using Bitcoin ATMs. Bitcoin ATMs are not the same as regular automatic teller machines (ATMs) that allow bank customers to physically withdraw money from their bank accounts. Instead, blockchain-based transactions from Bitcoin ATMs that send bitcoins to a user's digital wallet, often through the use of a QR code.
At the start of 2021, there were around 14,000 Bitcoin ATMs installed around the world. The number rose to 34,000 by the end of 2021, an increase of about 20,000 Bitcoin ATMs in 12 months.
The United States has the highest number of Bitcoin ATMs worldwide, with 30,123 available in the country. Its North American neighbor, Canada, came in second, with 2,216 Bitcoin ATMs installed in the country, while the Bitcoin-friendly El Salvador took third place with 205 Bitcoin ATMs.
Bitcoin ATMs are available on virtually every continent in the world, including Europe, Asia, South America, and Africa.
Bitcoin Slips Below $ 50,000 Again
Bitcoin performed very well over the weekend, breaking above the $ 50,000 level. However, the recovery did not last long as the major cryptocurrency once again fell below $ 50,000 yesterday. At the time of going to press, BTC is trading above $ 47,000 with technical indicators showing the cryptocurrency is currently struggling.
BTC is still trading below its 50 day EMA. Source: FXEMPIRE
BTC is trading below its 50-day moving average of $ 53,403. It has traded below that level for the past three weeks. The MACD line remained below the neutral zone after the last bearish performance, while the RSI of 39 may decline if current market momentum is maintained.
Bitcoin will need to endure the support level at $ 44,000 to have any chance of resuming recovery soon. A slide below the support level of $ 44,000 could lead to further losses for the major cryptocurrency.