Special report – Vaccine diplomacy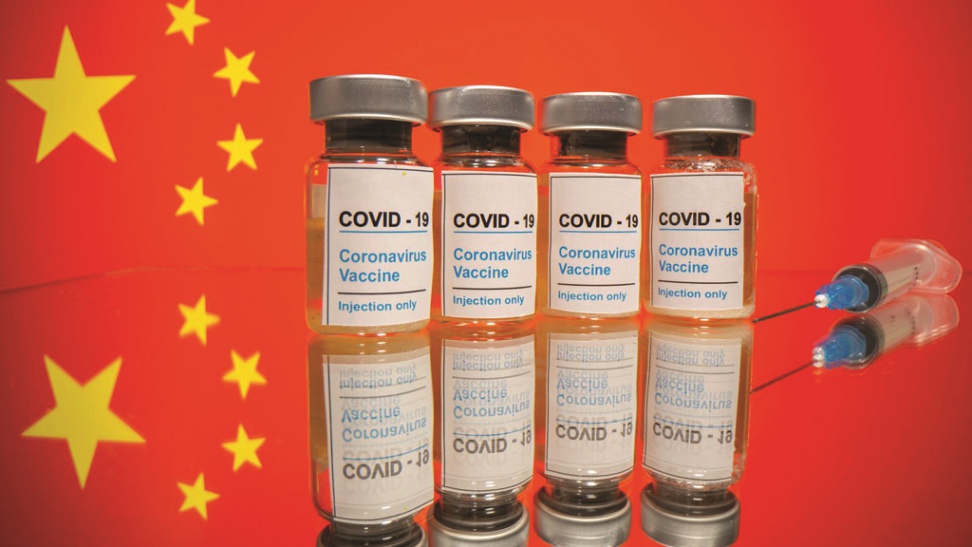 Millions of people around the world are grateful for Chinese vaccines
MB October 2021 Special Report | China at the WTO
---
During the election campaign that led to his presidency of the United States, John F. Kennedy tirelessly reiterated the idea that the Chinese word for "crisis" is made up of two characters, one representing danger and the other. , the opportunity.
As several sinologists explained later, JFK was not 100% right. Although it is true that the first character 危 (wēi) indeed means "dangerous" or "precarious", the second has several meanings. The character 机 / 機 (jÄ«) in isolation does not actually mean "opportunity", but rather something like "turning point".
Nonetheless, Kennedy's message established a cliché now widely used to promote the idea that the Chinese are adept at turning a crisis into an opportunity.
The nation's actions in the fight against the Covid-19 pandemic provide more reliable evidence that this characterization is correct: according to data released by Chinese President Xi Jinping during the informal retreat of APEC economic leaders in China (July), China has provided more than 500 million doses of vaccines to other developing countries and pledges to provide an additional $ 3 billion in aid over the next three years to support the response to COVID-19 and economic and social recovery in these countries.
In addition, China has funded the establishment of an APEC sub-fund on combating COVID-19 and economic recovery which, as Xi said, "will help the APEC economies achieve an early victory. on COVID-19 and achieve an economic recovery ".
Finally, Xi also established that China supports the relinquishment of intellectual property rights to COVID-19 vaccines and will work with other parties to push for a swift decision on this from the COVID-19 vaccine. World Trade Organization (WTO) and other international institutions.
In other words, although the pandemic originated in China, Donald Trump even calling it a "Chinese virus", China has been able to turn the tide, becoming a global benchmark in its national – but especially global – efforts to fight against the pandemic.
A report published this year, written by Amrita Narlikar, President of the German Institute for Global and Regional Studies, Professor of International Relations at the Faculty of Economics and Social Sciences at the University of Hamburg and Senior Researcher at Observer Research Foundation (India) explains the problem. In Holding a mirror at the World Trade Organization: lessons from the COVID-19 pandemic she writes: "Even though Western manufacturing companies (AstraZeneca and Pfizer-BioNTech) have struggled to honor contract preorders in the Global North, countries in parts of the Global South have had to look to Chinese and Russian suppliers. (their alternatives have been limited, in part, by WTO TRIPS rules).
According to August data from Bridge Consulting, 36 African countries have already received vaccines from China, through sales or donations. However, Morocco, Algeria, Egypt and Zimbabwe account for 76% of these deliveries, or 32 million doses. Some people call it vaccine diplomacy.
Amrita Narlikar adds, "Amid mask shortages and bilateral deals to acquire desperately needed drugs and equipment, the pandemic has revealed that the militarization of interdependence can have life or death consequences. And the WTO has failed to keep up with these changing realities on the ground.
China, for its part, has been at the forefront in defending the lifting of patents, even though it is one of the largest vaccine producers in the world. "Production remains very centralized – around 75% of this year's vaccines appear to come from five WTO members: China, India, Germany, the United States and France," the director said recently. WTO General Ngozi Okonjo-Iweala.
So far, WTO countries have failed to agree on a proposal to suspend intellectual property rights on Covid-19 vaccines, despite US support under Biden, as well as China and India, among many other countries.
The WTO held discussions, but the body was unable to reach consensus after nine months of discussions on what WTO spokesman Keith Rockwell called a "very moving issue": "There's no way they'll stop discussing it. It's too important.
Faced with an international stalemate, China has not been idle.
After all, turning a crisis into an opportunity is indeed part of the Chinese mentality, as evidenced by two very popular and genuinely Chinese sayings: "A crisis is an opportunity riding the dangerous wind" and "When the wind of change blows, some people build walls and others build windmills.
Previous | WTO needs "drastic reform"