Small business loans under the Paycheck Protection Program are difficult to obtain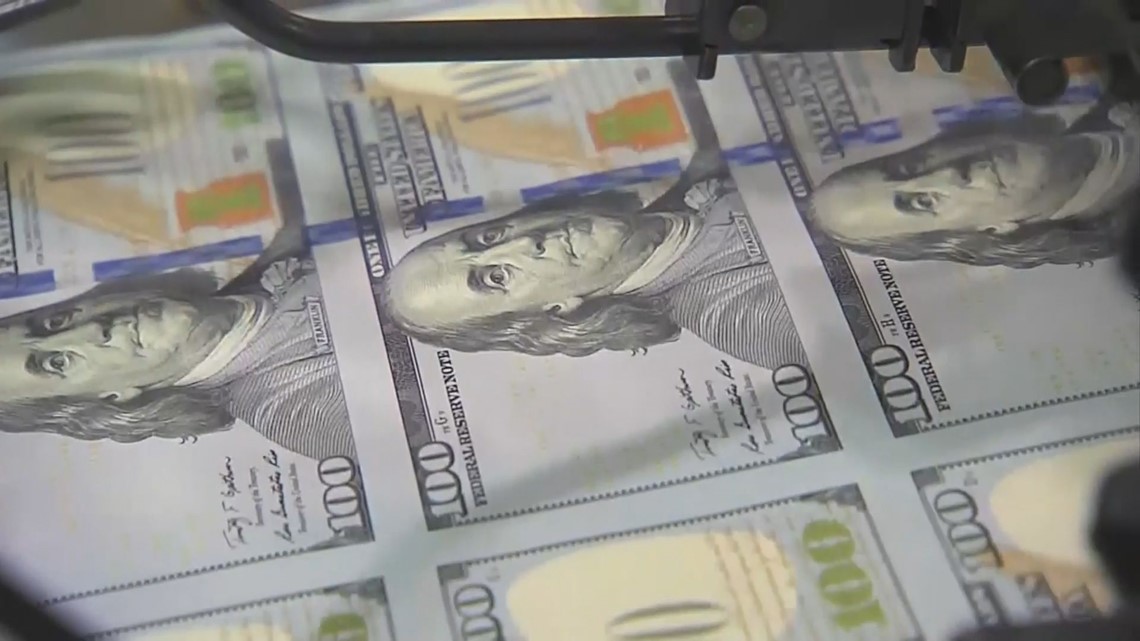 News 8 has found a SoCal bank ready to process loans for all customers.
Business owners emailed and called News 8 claiming they were being turned down by credit unions and big banks.
But there is one local bank, Bank of Southern California, which says it can help whether you are a customer of that bank or not.
Business owner Felicia Peoples employs 26 workers at A place of ours nursery school in Escondido.
The coronavirus pandemic is hitting her business hard, so she tried to apply for a PPP loan.
"Getting this funding means keeping my doors open, paying my staff, paying my lease and being able to operate," Peoples said.
She has had a Bank of America account for 15 years. When she went online and tried to apply for the loan, she got a message saying that her account was not eligible.
"[It asked] "Do you have a credit card or a line of credit with Bank of America?" "When I chose no, the application process ended," Peoples said.
"As of Saturday, we have been accepting requests from our clients who do not have a borrowing relationship with us," said Carla Molina, spokesperson for Bank of America.
Molina said Bank of America processed 178,000 applications totaling nearly $ 33 billion in loans as of Monday. However, if you don't have an existing account with Bank of America, the company will not process your PPP loan.
"I don't know why they wouldn't want to treat them, especially for their good clients. I have been with them for years. But I guess that's a business decision they're making, "Griffin said.
"I want to continue as I was, maintain the payroll for a few months and be back in stride when this thing is over," Griffin said.
The SDCCU sent News 8 the following statement:
"The SDCCU is not an SBA lender and therefore does not have the internal resources to offer this SBA program. As the leading mortgage lender in our community, SDCCU is specifically focused on working with our borrowers to defer their mortgage and commercial real estate loan payments, as well as their auto and credit card payments.
As of March 13, SDCCU has deferred over 40,000 loans with over $ 525 million in loan balances, and we continue to receive mortgage relief requests on a daily basis. We acted quickly when the pandemic began and you can read more about our coronavirus deferral payment relief programs at sdccu.com/covid19. "
"It was a small bank with which I had no previous affiliation and they were on the spot. They took care of it immediately, very happy with them, "Griffin said.
Griffin downloaded the application online and filed it within a day.
"I was lucky. I found someone and I hope other people are lucky too," he said.
Mission Federal Credit Union also does not participate in the P3 Small Business Loan Program. Mission Fed sent News 8 the following statement:
"Mission Fed has been proud to serve our members for nearly 60 years. Our stability, coupled with our commitment to forging close relationships with our members and community partners, makes us San Diego's premier credit union.
Our branches, contact center, online / mobile services and ATMs all remain open at this time to serve the needs of our members. Unfortunately, we cannot provide support for some of the small business needs outlined in the CARES (Coronavirus Aid, Relief and Economic Security Act) as we are not an SBA 7 (a) lender and these loans are not. offered to Mission Fed.
We are unable to support the following at this time:
PPP (Paycheque Protection Program)
EIDL (economic disaster loan)
SBA (Small Business Association) Services
We MAY support the following:
Mortgage abstention assistance
Members' requests for other consumer and residential loans, new deposit accounts, insurance and investment needs and all the other services we have always offered
Please note that due to the high volume of requests there may be additional waiting time. "