Remittances as an economic and social driver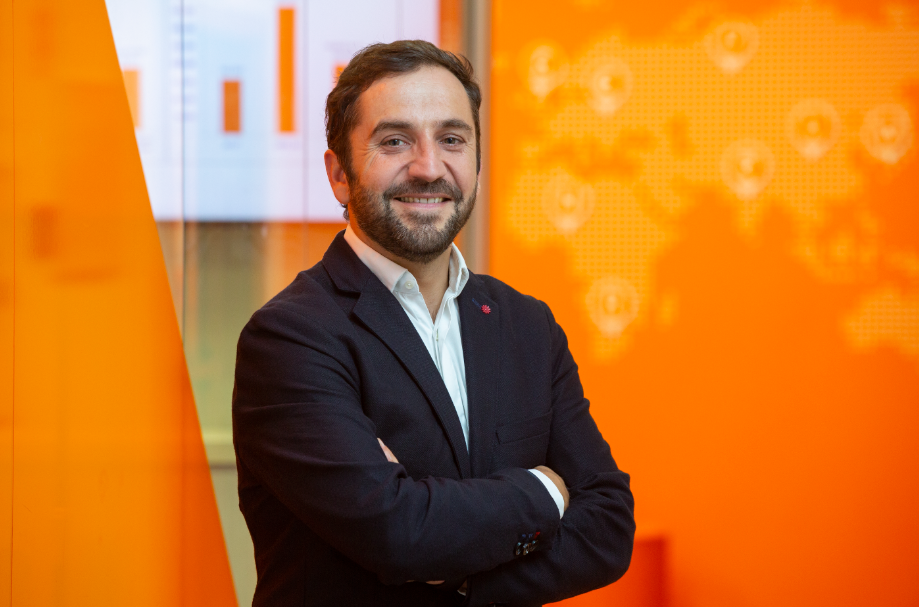 Today
banks in the UK
Cross border money transfer services
Cross border money transfers
For many of us, the ease of access to digital financial services, such as contactless payments and electronic transactions, is often taken for granted. However, in many parts of the world, millions of people do not have access to digital bank accounts or credit and debit cards and instead rely on cash for their daily transactions and savings.
by José Cabral, General Manager, Ria Money Transfer
In the age of globalization and interconnectedness, more people than ever are migrating to different countries in search of better opportunities. Many of the more than 280 million migrants worldwide send money to relatives back home. These cross-border transactions, called remittances, accounted for more than $600 billion in revenue worldwide in 2021 and serve as a lifeline for many. Families who receive funds invest them in education, health care and food security.
The UK as the main remittance hotspot
Certain countries around the world are hotspots for immigration and remittances, as the two often go hand in hand. In the UK, over 14% of the country's population in 2021 was foreign-born, totaling over 9.6 million people and a large part of the working population. The majority come either from other countries in Europe or from Asian countries such as India and Pakistan. With a large migrant population comes a large international cash flow; the UK is the source of billions of dollars in remittances sent every year, which has a huge impact on the GDP of many receiving countries.
India is the country of origin for the largest proportion of migrants to the UK, accounting for 9% of the country's foreign-born population. It is also one of the largest remittance recipients in the world, and nearly 15% of UK remittances are destined for India. In 2020, India received over $3.9 billion in remittances from the United Kingdom alone, or almost 7% of all remittances sent to India that year – the United States alone. United and the United Arab Emirates had higher numbers.
Nigeria receives the largest total volume of remittances from the UK. An estimated $4.1 billion in remittances were sent from the UK to Nigeria in 2021, or 24% of all remittances sent to Nigeria that year. Other significant remittance flows from the UK include Pakistan, where nearly 5% of Britain's foreign-born population originates and which has received over $1.68 billion remittances from the UK in 2020, and Poland, country of origin of 7% of migrants to the UK and recipient of $1.14 billion in 2020.
The impact this has on economies
Remittances to the developing world play an important role in shaping local economies. Nigeria and India are both global powers with huge economies, of which 4% and 3% respectively come from remittances. In Pakistan, remittances account for 8.7% of GDP and more than 6% of these remittances come from the UK. Cross-border money transfers to these regions are vital for families who use the money to pay for food, medicine and education, as well as to fund small businesses and make investments.
The ease with which migrants in countries of origin such as the UK can access remittance services has a direct impact on the economic development of the regions that receive them. But those who send remittances to loved ones in their home country face significant obstacles, including the cost of international money transfers. Globally, about 6% of the money sent by migrants is absorbed by transaction fees, with costs varying widely between companies and destinations. The World Bank estimates that a 5% reduction in the cost of remittances would increase the amount available for migrants to send home to their families by up to $16 billion a year.
Financial inclusion/social angle
One way to reduce costs and make transactions more accessible is to implement mobile solutions to send and receive money digitally. By making it easier for people to receive money wherever they are, remittances have even greater potential to impact both national economies and the financial situation of individuals, creating thus greater financial inclusion. This may be especially true for previously unbanked people, who have their first connection to digital banking through remittances. It can also help those who previously lived paycheck to paycheck or irregular sources of income to finally start putting money aside.
The role that remittances play in developing local economies through increased cash flow goes hand in hand with the social benefits they bring to the families and communities that receive them. The billions of dollars sent each year to developing countries can enable recipients to improve their standard of living through education, health care, food security and savings. By giving people simplified access to finance through digital means, people around the world can achieve greater financial independence.
Previous post
Embrace the journey to cloud technologies
Read more