Hasan Minhaj calls on Congress to take student debt crisis more seriously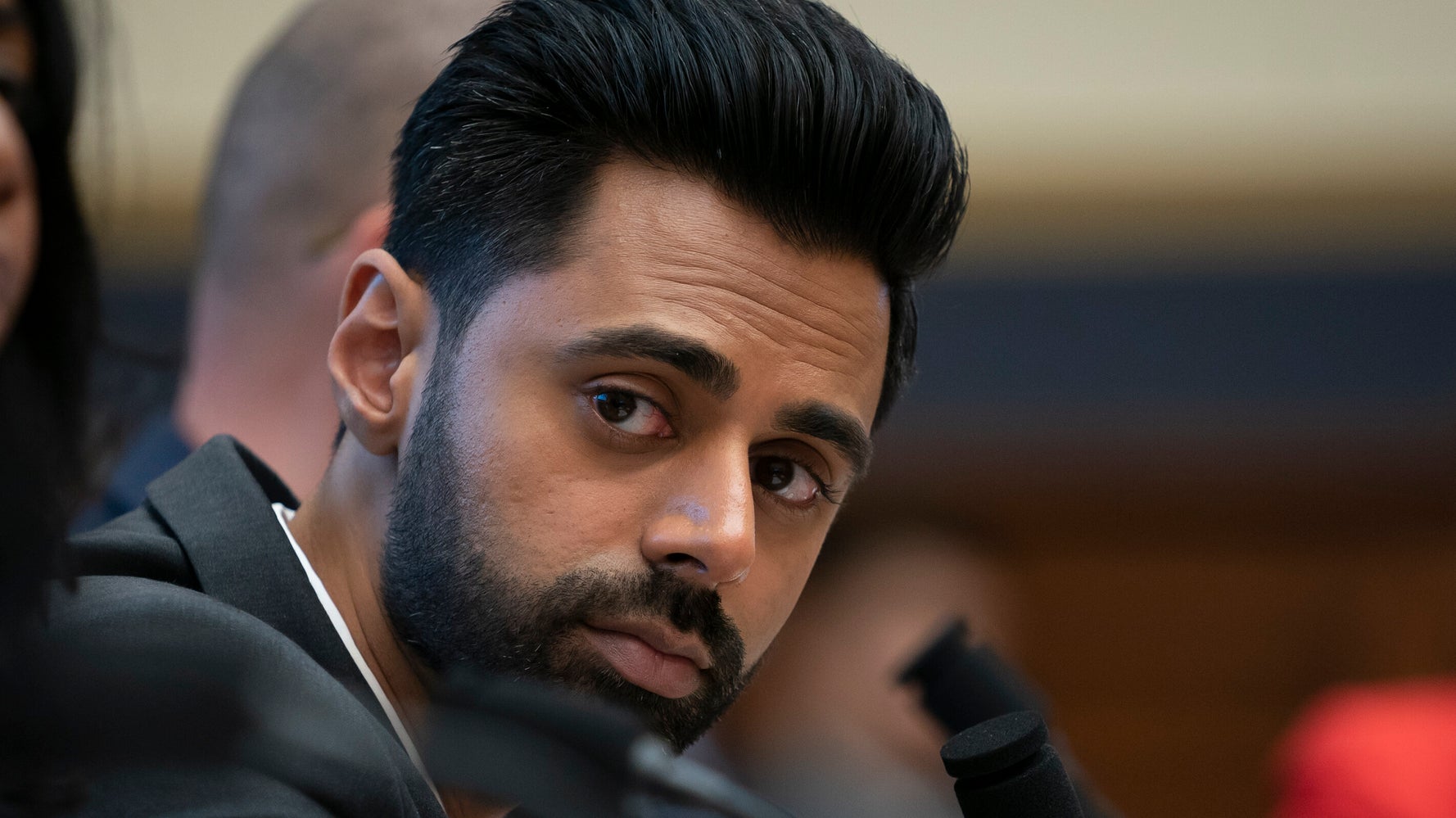 Patriot Act comedian and host Hasan Minhaj handed out a mix of jokes and statistics on Tuesday while testifying before Congress about the growing student debt crisis in the country.
Minhaj, whose political comedy show highlights a number of issues such as student debt, appeared alongside several experts and consumer advocates before the House Financial Services Committee to talk about the predatory industry of student loans and the growing debt crisis facing at least 44 million people. The full committee had not addressed the issue for at least 20 years.
"You don't have to be drowning in debt to understand that this is a problem that leaves millions of Americans on the sidelines," said the 33-year-old. "People are pushing back on marriage, children, home ownership and retirement, especially my generation."
Minhaj, who appeared on "The Daily Show" before having his own Netflix series, "Patriot Act," last year, aired an episode in February in which it broke down the often confusing but debilitating problem of crushing student debt in the United States. The segment pointed out that 44 million people in America owe more than $ 1.6 trillion in student loan debt and that loan managers, such as Navient, have a habit of cheating student borrowers and pushing them to adopt repayment plans that lead to even more debt.
During the committee hearing on Tuesday, Minhaj said he interviewed his audience live on the show and found that among about 200 people in the studio, there was more than $ 6 million in student debt.
"Now, okay, our audience is mostly unemployed political science graduates, but it's still a lot of money," he told the committee, laughing a little.
The comedian then said he and his team of researchers researched where each committee member went to college and what their school's inflation-adjusted tuition was at the time. According to Minhaj, on average, the entire committee graduated from college about 33 years ago and paid an inflation-adjusted tuition fee of $ 11,690 per year. Currently, average tuition fees at all of those same schools stand at nearly $ 25,000, an increase of 110%, while salaries have only increased by 16% during that time, according to the host.
"So people don't make more money and the university is objectively much more expensive," Minhaj said. "And yet, many borrowers are still treated like bad payers because the government has turned their financial futures to predatory for-profit loan service companies."
Later in the hearing, Rep. Sean Duffy (R-Wis.) – who was on MTV's "The Real World" – tried to argue that "smarter" students always go to more reputable schools. , to which the panel of witnesses disagreed. When he said, "If you've got a 20 on your ACT, you're not going to Harvard," Minhaj added: "Or, if your mom is Aunt Becky, you can just pay your way to USC. … You and I are both former MTV stars, you get it.
Minhaj pointed out that student borrowers do not have the option of choosing their loan services because the Ministry of Education does it for them, leaving no incentive for competition that would force these companies to provide better service. .
"So really, all I'm asking today is why can't we treat our student borrowers the same way we treat our banks? Because 44 million Americans is too big to fail, "he said. "Thank you very much for your time, and I will now go back to where I came from. "
Calling all HuffPost superfans!
Sign up to become a founding member and help shape the next chapter of HuffPost