Farmers lose heavily if the nation's culture is lost – Role of India's cultural markets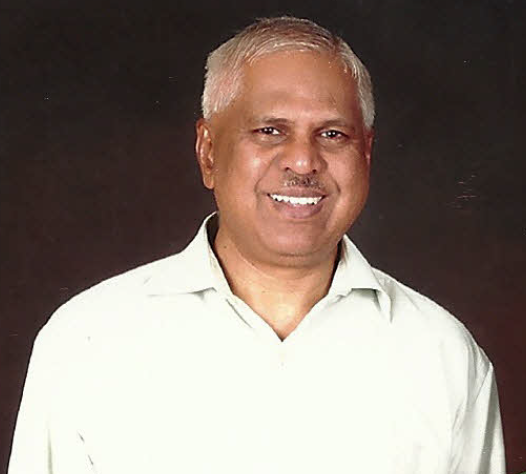 Visiting any developed country greatly impresses us with what is visible – buildings, highways, dams, clean roads, etc. But, there are many unseen – weak family ties, high divorce rates, single-parent families, children left behind… Does a country live in its roads, buildings, infrastructure, highways, dams, reservoirs? , its hydroelectric power stations, multi-storey buildings and apartments? Doesn't India live in its family ties, culture, heritage, tradition, fine arts, classical / folk music, weddings, griha praveshams or home warming functions, homa, havana, yaga, yagna, rituals, festivals, temples, mosques, churches, dance, feature films, art films, commercial films, agricultural markets, weekly coolers, festive markets, etc.
Farmers lose heavily if the nation's culture is lost
The traditional flower markets, coconut, areca nut, banana leaf, banana stubble, banana flower, banana tree, are all vibrant due to the culture of festivals, cultivation of worship at home and in temples. For example, why the market demand for sesame (thil) soars during Uttarayana Punyakala – Pongal – Sankranthi, that for Bilva patre (Aegle marmelos) during Maha Shivarathri, the one for ekkada hoovu (Calotropis gigantia) during Rathasaptami, the one for lotus during the vara Mahalakshmi festival, the one for hariyali Cynadon dactylon, a weed during the Ganapathi festival, the one for white pumpkin during Ayudha pooja in Dasara, the one for Amla (bettada nellikai) during the Tulasi festival after Deepavali? Why is there year round demand for traditional flowers Jasmine (Mallige), Jaaji, Kanakambara, chrysanthemum, sugandharaja, Tulasi, Bilva patre, Marugha, Davana, is it due to the regular pooja in temples during of different festivals as well as the regular performance of pooja Pradosha, Sankashtahara Ganapathi pooja (every fortnight), sathyanarayana pooja, house warming ceremonies, weddings, etc. creating constant demand that farmers will lose if the crop is lost. In fact, even though the practice of decorating the hair with flowers by women has almost disappeared, the demand for flowers continues to increase due to regular worship in temples. Thus, our agriculture, our horticulture, our pomology, our floriculture, our olive growing provide farmers with substantial income due to our culture. It is therefore crucial to preserve the cultural markets while preserving the culture otherwise the farmers will lose heavily and in addition the nation will lose its identity, because the identity of a nation is not only in the road buildings or the infrastructures which are visible. from the outside, but also in cultural aspects. It is the role of non-economic social sciences that contribute to farm incomes.
Non-economic social sciences
Economists often overlook the central role and immense contributions of non-economic social sciences. I was no exception to this, until I recently wrote the review of the book "Social Development in the World Bank: Essays in Honor of Michael M. Cernea" edited by Maritta Koch-Weser and Scott Guggenheim, in Springer (2021) by invitation. by Dr Michael Brett-Crowther, editor of the International Journal of Environmental Studies. Credit for the development and use of non-economic social sciences at the World Bank goes to Professor Michael M Cernea. Economists, for example, are still unable to explain independently, for example why the the number of years lived with an illness or disability is invariable with the per capita income in the world – an Indian with a much lower per capita income suffers from an illness or disability for a decade, which is the even for citizens of USA, UK, South Korea, Brazil with significantly higher per capita income! Thus, the role of sociology, anthropology, political science, demography, gender issues and other non-economic social sciences are of paramount importance.
People don't eat GDP
"People don't eat GDP," proclaims James Wolfensohn, former president of the World Bank, confronted with the trickle-down theory because economic progress needs social progress and for economic development, social development is crucial for governments involve community groups, NGOs and private companies. India has succeeded in green revolution as new agricultural technologies were neutral to scale, allowing marginal farmers large and small to adopt and benefit from them without bias. The economy speaks of economies of scale whose noneconomic social sciences highlight the neutrality at scale, similar to Gandhian economic thought of production by the masses rather than mass production.
Development is more about people, institutions, knowledge and forms of social organization and not just technology, commodities, information and, therefore, non-economic social science researchers need to be involved to work in tandem with economists in the formulation of projects, policies and programs, and therefore ignoring social variables has a social cost. The social cost of the current agitation by farmers over new agricultural laws is already being felt due to the total neglect of agricultural extension.
TRI?
From the internal rate of return to the passage to the risks of impoverishment and reconstruction (IRR) of Cernea, an ideal model for the socio-economic recovery of people displaced by development projects. Cernea's IRR highlights the poor logic of cost-benefit analysis, because the costs of displacement are not fully accounted for and the benefits of development outweighing the social costs of displacement are erroneous. According to Cernea, "The key to development-oriented resettlement is to adopt a people-centered approach, not an asset compensation approach." Cernea's IRR encompasses the sequelae of displaced people leading to landlessness, unemployment, homelessness, marginalization, morbidity, mortality, food insecurity, loss of life. access to common property, social disarticulation, risks for women and children, etc.
In the mid-1970s, non-economic sociologists in India played no role in policy making, planning or implementation of resettlement, which has changed since 1984 due to Prof. Cernea's contributions to the work. on resettlement projects in India. This led to the National Rehabilitation and Resettlement Policy in 2007, due to an ISEC seminar recommendation in 1979, which initiated the National Resettlement Policy.
Autonomy – Victory over Narmada Bachao Andolan
India built the Narmada project with its own funds demonstrating self-sufficiency with Prime Minister Sri Narendra Modi, dedicating the project in 2017 bringing water to the dry district of Kutch, providing drinking water to 40 million and irrigating 2.2 million ha, despite Magsaysay laureate Smt Medha Patkar leads Andolan and calls for the World Bank loan to be canceled.
END OF ARTICLE