ESFA Update continuing education: July 6, 2022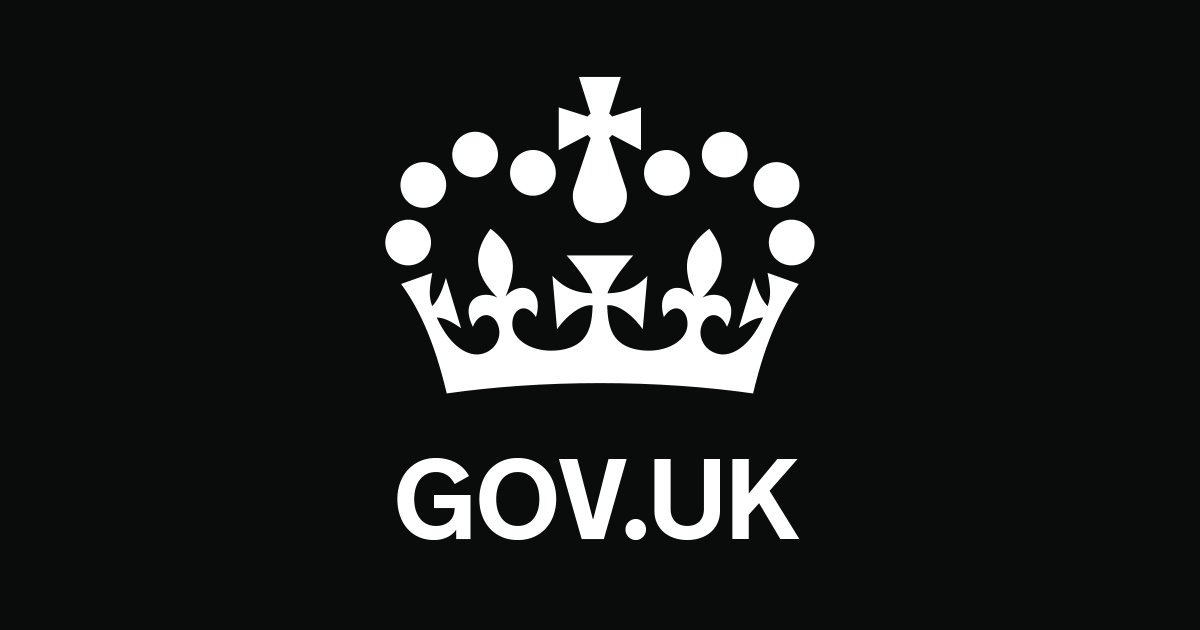 1.

Action: Install Time Reports

The Trade Unions and Labor Relations Act 1992 (TULRCA) provides that employers have a legal duty to grant time off to their own employees who are trade union representatives, in order to enable them to carry out their duties and union activities.

In accordance with the Union Settlement Time Reporting Regulations 2017, all schools operated by local authorities, free schools and academy trusts are legally required to report their settlement time usage data trade unions and representative activity. They must do this on an annual basis and can use the GOV.UK Facility Time reporting service to do this quickly and easily.

Employers with more than 49 employees who do not employ at least 1 union representative must submit a null declaration.

If you need further help, installation time advice provides more details or email [email protected]

The installation time reporting deadline is July 31, 2022.
2.

Reminder: tell us how we can improve our services

As mentioned in last week's update, our Customer Experience team would like you to complete a short survey about your experience working with ESFA.

Please complete the survey, which takes no longer than 10 minutes, by 5pm on Wednesday July 20.
Your feedback will help us improve our services for education and training providers.

To ensure that your responses remain anonymous, please do not use identifying details in your responses.

Information will be collected, used and stored in accordance with our Privacy Policy.

If you would like to contact the team directly, please email [email protected]
3.

Information: allowances and payments for mass testing of coronavirus (COVID-19) – final provisions

We released the final set of mass testing allocations on May 27, 2022, which included data for asymptomatic test site (ATS) testing performed from January 8, 2022 through February 18, 2022 for ordinary settings and through March 31, 2022 for special settings. .

After these dates, ATS testing was no longer required in schools and colleges.

As detailed in the grant terms, we will make payments for this period at the end of July 2022, which will finalize and close this funding stream. Please note that by closing this funding stream, no further adjustments to allocations or payments can be made.

Any questions relating to this funding should be submitted via the ESFA online application form.
4.

Information: Rules for financing the adult education budget (AEB) ESFA 2022 to 2023 version 1

The rules apply to all education and training providers who receive AEB funding from ESFA.

A full breakdown of the changes is included in the "What's New" section of the rules.

We have:
removed the "coronavirus (COVID-19) response" section and made changes to the supporting funding section
simplified tables of government contributions
If you have any questions, please contact us using our inquiry form.
5.

Information: Continuing Education (CE) Workforce Data Collection

Last year, we launched FE Workforce data collection to:
provide a better understanding of the implications of government policy reforms and their impact on the composition of staff and their specialties, for example the impact of the introduction of T-levels
provide a better understanding of compensation in the sector, such as the impact of compensation on staff recruitment, the gender pay gap, underfunding in the sector compared to other sectors in the education
reveal skills gaps in the sector and model skills gaps and their impacts.
In its first year, participation in collection was voluntary, but from September 2022 filing a report is mandatory for all eligible providers. This collection will allow us to build reliable data sets to help design effective and impactful policy to support the sector in the future.
We will publish the results in spring 2023, for the benefit of providers and key stakeholders, such as Ofsted and industry representatives.
FE Workforce data collection for the 2021 to 2022 academic year will open September 12, 2022 and close November 25, 2022.
Revised documents have been published on GOV.UK:
FE Workforce Vacancies Data Collection: 2021 to 2022 Exhibit
Data collection from the FE workforce governor: supporting document 2021 to 2022
Note that there are no changes to the FE vacancies and governors data collections for 2021 to 2022.
Other documents requiring an update will be published later.
6.

Information: Table of changes to the ESFA education and skills agreements 2022 to 2023 published

We are now publishing a table of the changes made to the terms of the training and skills agreements for 2022 to 2023 compared to those in place for 2021 to 2022.

The changes relate to the following funding arrangements: college, employer, higher education institution, independent training provider, local authority, trust, specialist institution after 16 and non-maintained specialist school. The complete versions of the financing agreements will be published on the same link during July.

We will also be posting funding agreements for 2022 to 2023 to providers shortly for signature through the Manage Your Education and Skills Funding (MyESF) service and providers are reminded to ensure that all users continue to have the correct level of access so that the agreements can be viewed. and signed before the new funding year, user roles and permissions for MyESF can be found here: User Roles and Permissions (skillsfunding.service.gov.uk).

We are introducing a new online toolkit for European Social Fund (ESF) providers to use for future performance review points until the end of service contracts in March 2023. The toolkit will replace the spreadsheet currently used at performance review points and can be accessed via Submit Learner Data. To ensure a smooth transition, please ensure that all affected staff have the required user roles in IDAMS to access Submit Learner Data. User roles can be added or edited by your organization's super user.

A webinar will take place at 2:30 p.m. on July 19, 2022 to present the new online toolkit and more information on this will be provided soon via your ESF advisor.
8.

Information: modification of payment dates from August 2022

Beginning in August 2022, we are combining payment dates for grant-funded adult programs and 16-19 funding. Currently, adult grants are paid on the 14th business day and will transition to the 18th calendar day or the first preceding business day.
adult education budget (funded by grants)
Advanced Learner Loan Bursary (Grant Funded)
In August 2022, payments will arrive in bank accounts on the same date (August 18), however, in September adult grant funding will be released on September 16 instead of September 20.
If you receive both adult funding and 16-19 funding, these will be paid together and, if applicable, offset against each other when processing payments.
If you have any questions, please contact the inquiry service.
9.

Information: Professional Development Grant Pilot Resources for Continuing Education

The Department for Education (DfE) Higher Education Professional Development Grants Pilot Program, which ended on 31 March 2022, aimed to improve the professional development of the FE workforce through the collaboration of FE suppliers.

22 applications, involving 90 vendors, received funding across the three priority themes, program themes included workforce capacity and confidence to effectively use technology in education, skill-specific professional development subject matter and support for new and inexperienced teachers. Providers and RU staff will benefit from the new resources that have been created.
ten.

Information: launch of continuing education tutoring programs 2022 to 2023

Applications are now open for Mentorship Professional Development Programs, designed to support both new and experienced Continuing Education (CE) mentors or coaches.

To help improve the provision of high-quality mentoring in the FE sector, these DfE-funded programs will be delivered by the Education and Training Foundation (ETF) over four months, starting in October. Participating FE providers will receive a grant of up to £4,000 per mentor to facilitate participation in the program and to cover remission costs for the participating mentor and mentee(s).

Places are limited and applications will be noted on a first-come, first-served basis, so be sure to register now to ensure you don't miss out on this fantastic opportunity. In line with our commitment to diversity, 25% of places are reserved for applicants who 1) work in one of 24 priority education investment areas 2) have disabilities 3) are from black and minority ethnic communities.