Catoctin Furnace Historical Society receives $40,000 grant from Rural Maryland Council | News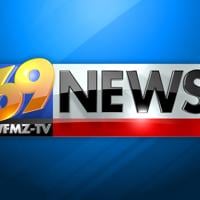 THURMONT, Md., January 27, 2022 /PRNewswire-PRWeb/ — The Catoctin Furnace Historical Society (CFHS) announces that it has received generous funding from the Rural Maryland Council to rebuild the forge in the village of Catoctin Furnace, where the forge began with black ironworkers and blacksmiths -Americans in 1776. Historical sources confirm the presence of a forge on the main artery of the village, and in 1850, Jacob L. Wolf, 21, was the village blacksmith. Mr. Wolf probably served his apprenticeship for several years, starting with making nails. Research revealed that Wolf's blacksmith shop made repairs for travelers as well as tools for local farmers.
The rebuilt forge will be adjacent to the historic miller's house, one of the original 200+ year old workers' houses at Catoctin Furnace and the recently opened Ironworker's Museum. The blacksmith's shop will serve as a site for hands-on learning and blacksmithing demonstrations and will also be used as an exhibition space for some of the largest disarticulated iron objects in the company's collection.
"The rebuilding of the blacksmith shop will allow Catoctin Furnace to add blacksmithing to our educational and hands-on programming, including our leadership-focused 'Heritage at Work' program for 9-year-olds, offered in partnership with the Silver Oak Academy.
Elizabeth A. ComerPresident, CFHS, Inc.
About the Catoctin Furnace Historical Society (CFHS)
CFHS commemorates, studies, interprets, and preserves the rich history of the early American industrial village through the architecture, cultural traditions, and lifestyles of diverse workers. The new CHFS Ironworker Museum is located at 12610 Catoctin Furnace Road, Thurmont, MD 21788. The museum explores the history of iron making and tells the stories of the families – black and white, slave and free – who lived and worked in the village. It is open from 10am-2pm week ends. Learn more at http://www.catoctinfurnace.org
About the Maryland Agricultural Education and Rural Development Assistance Fund and the Rural Maryland Council
The Maryland Agricultural Education and Rural Development Assistance Fund (MAERDAF) provides grants to nonprofit organizations serving rural areas that promote statewide and regional planning, economic and community development, and agricultural education and forester. Also eligible are rural community colleges that provide enhanced training and technical assistance to support agricultural enterprises and small businesses. The objective of the Fund is to increase the overall capacity of nonprofit organizations and community colleges serving rural areas to address a multitude of rural development challenges and to help them establish new public/private partnerships to mobilize non-state funding sources. The Rural Maryland Council (RMC) serves as the administrative agency to receive applications and disburse grants to successful applicants.
Media Contact
Therese DonnellyCatoctin Furnace Historical Society, 443-629-8661, [email protected]
SOURCE Catoctine Furnace Historical Society