Australia says WTO should punish Chinese economic coercion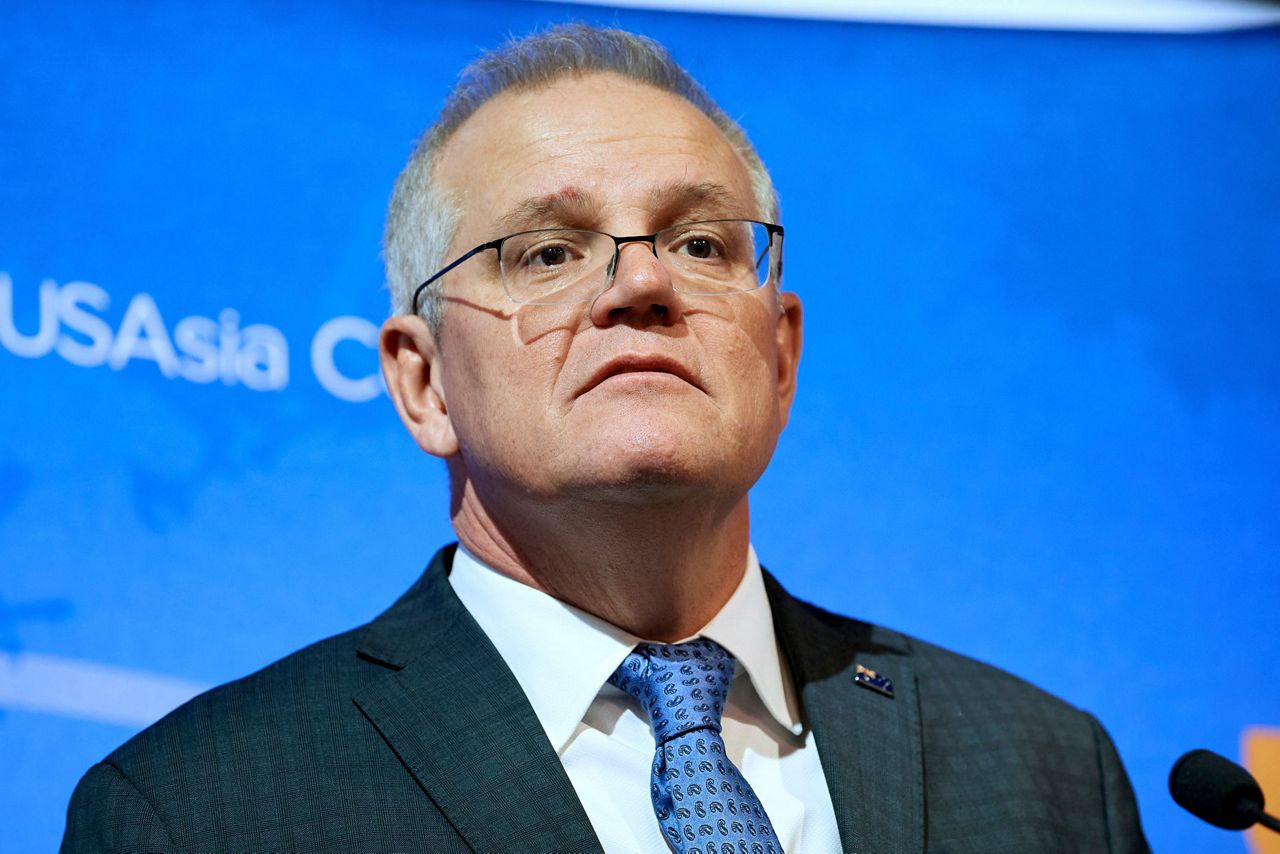 CANBERRA, Australia (AP) – The World Trade Organization should penalize "bad behavior when it occurs," Australia's prime minister said on Wednesday ahead of a meeting of Group of Seven leaders in Britain where he hopes to secure support in a trade dispute with China.
Prime Minister Scott Morrison said Australia "will work with others to strengthen the role of the World Trade Organization and modernize its regulations if necessary".
"In my discussions with many leaders, I have been very encouraged by the support shown for Australia's readiness to resist economic coercion in recent times," Morrison said in a speech in Perth, on the coast. Western Australia, before leaving for the G7 meeting. in Cornwall.
The Australian government announced in December that it would ask the WTO to intervene in its dispute with China over barley and expects other countries to be involved in the affair.
China effectively halted imports of Australian barley in May 2020 by imposing tariffs of over 80% on the crop, accusing Australia of breaking WTO rules by subsidizing the production of barley and selling the grain in China at a price below the cost of production.
Trade in Australian seafood, timber, beef, wine and charcoal has also been disrupted since Australia angered China by calling for an independent investigation into the origins of the coronavirus pandemic.
The Geneva-based WTO, which sets rules governing international trade, faces calls for restructuring and reform as it struggles to forge a long-awaited global trade pact.
"A well-functioning WTO, which sets clear rules, arbitrates disputes objectively and effectively, penalizes bad behavior when it occurs. It may be one of the most powerful tools available to the international community to counter economic coercion, "Morrison said.
U.S. Secretary of State Antony Blinken said last month that the United States would not leave Australia alone in the face of coercion from China and that such behavior towards U.S. allies would hamper improvements in relations between Washington and Beijing.
Morrison said in his speech that the most practical way to combat economic coercion would be to restore the binding WTO dispute settlement system.
"Where there are no consequences for coercive behavior, there is little incentive for restraint," Morrison said.
The G-7 meeting "offers an opportunity to show the way forward" at a WTO ministerial conference on trade reforms in November, he said.
Copyright 2021 The Associated Press. All rights reserved. This material may not be published, broadcast, rewritten or redistributed without permission.