1-6-3-3-4 education system: the NCEs call for an accelerated disarticulation of middle and high schools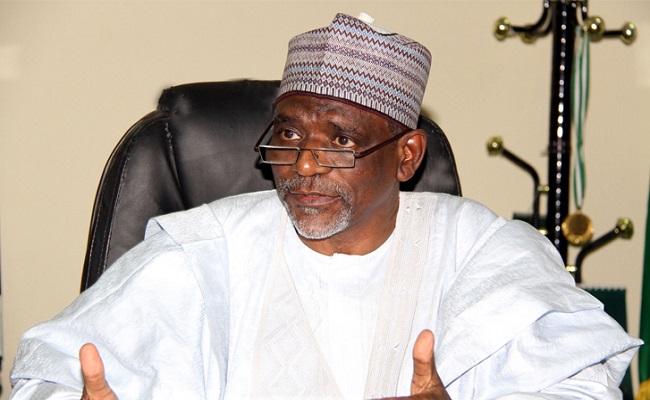 THE National Board of Education called on the federal and state governments to accelerate the process of disarticulation of junior and senior high schools in accordance with the National Policy 1-6-3-3-4 on Education.
He also urged the 36 states of the Federation and the Federal Capital Territory (FCT) to set up a task force to apply sanctions to parents and guardians whose children or wards are on the streets during working hours. class.
The NCE is the highest educational decision-making body in Nigeria. The theme of the 2021 edition was "Eradication of the phenomenon of out-of-school children: a tool for the achievement of the Education 2030 Agenda" and chaired by the Minister of Education Malam Adamu Adamu.
While some states and federally owned schools have fully complied with the disarticulation policy of separating junior high from senior high school, others have yet to implement the same for reasons administrative.
To ensure compliance with the policy, the federal government even decided to create a National Commission for Upper Secondary Education (NSSEC).
Some of the key resolutions of the 65th National Council of Education (NCE) held in Jalingo, Taraba state, August 9-13, 2021, also focused on the safety and security of provision in schools. schools, in particular following attacks and kidnappings of students and teachers.
The statement issued at the end of the meeting and made available to journalists in Abuja by the director of press and public relations of the Federal Ministry of Education, Mr. Ben Bem Goong, notably urged the Federal Ministry to Education, States and the CTF to ensure adequate security. and the protection of teachers and students of higher education institutions in crisis-prone communities.
The statement read in part, "The FME, states and the CTF will conduct advocacy and awareness programs on the implementation of Safe Schools Declaration (SSD) laws and policies across the Federation.
"The FME, states and the FCT should domesticate the laws and policies of the Safe Schools Declaration (SSD), appoint SSD office managers and organize capacity building programs according to the particularities of their fields;
"That the FME, the States and the FCT accelerate the process of disarticulation of colleges and high schools in accordance with the National Policy of Education 1-6-3-3-4;
"The WEF, States and the CTF should provide adequate infrastructure and a gender-sensitive environment through partnership with relevant stakeholders to advance gender equality in the promotion of science, technology and science subjects. mathematics (STEM) in high schools;
"States and the CTF should establish a task force to apply sanctions to parents / guardians whose children / wards are on the streets during school hours;
"The FME, States and FCT to establish e-learning centers for out-of-school children and ensure the use of the Accelerated Basic Education Program (ABEC) in the centers;
"States, CTF and water resources ministries should complement the efforts of the Commission for Universal Basic Education (UBEC) by funding the Sanitation and Hygiene Program (WASH) in all areas. basic schools in Nigeria. "
YOU MUST NOT MISS THESE TITLES NIGERIAN TRIBUNE
We haven't had a water supply for months ?? Abeokuta residents
Despite the huge investment by the government and international organizations in the water sector, water scarcity has become a permanent nightmare for the residents of Abeokuta, the capital of Ogun State. This report x-rays the lives and experiences of residents to get clean, safe, and affordable water amid the wave of COVID-19 cases in the state …
Selfies, video calls and Chinese documentaries: what you will encounter on the Lagos-Ibadan train
The Lagos-Ibadan Railway was recently inaugurated for a fully paid operation by the Nigerian Railway Corporation after about a year of free trial. Our journalist joined the Lagos return train from Ibadan and recounts his experience in this report …